I am incredibly lucky to have had some rather content and satisfied clients and colleagues. Here is what some of them past and present, have to say:

Copywriting, SEO optimised landing page text & brand strategy
Client email on seeing the first draft:
I think it is absolutely fantastic. i think you are a genius, and I am so happy that you are on this project. I am not sure what (the project manager) thinks, and what his comments will be, but from my side, it is great. Really great. I am impressed with how well you know my products without even having tried them on a dog yourself. I love the passionate way you describe the different scenarios, and how professional it is. THANK YOU: Can't wait to read the rest. Many of the statements you come with, are exactly what our users describe on our facebook pages, where we have a lot of fan letters so this is absolutely perfect.
Client feedback at the end of the task:
Thank you for all your great work. I am still very impressed and I especially admire you for understanding, what it is that (the project manager) wants because his needs seem to have changed from the start of the project. I'm so happy with how you convey our products with such passion and elegance in your choice of words. I really look forward to working with you further in the future.
Lissen Marschall, owner and founder of Siccaro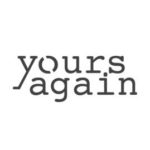 Brand, Marketing and Fashion Consulting
Working with Athena was a great experience. She helped me out with fashion consulting just before the launch of my sustainable brand Yours Again. Together we worked on product pricing, marketing ideas, overall brand consistency and she wrote the words for my site so that it looked like it would be the kind of place that I would want to buy something. Athena has a lot of interesting ideas and a friendly way of suggesting them. The greatest accomplishments I have gained from our sessions is the ability to reflect and think about my brand from different angles, as well as being pointed out to things I have not thought about before and a feeling of support and dedication from Athena. I really like the way that she writes, it's playful and really considerate of the customers that I want to attract. She took my own text and ideas and made them sound wonderful.
Simona U – Designer and Founder of Yours Again

Copywriting and Editing
Athena was really quick and efficient working with my very tight timeline. I appreciated the high level of detail and overall thoroughness with her writing and editing work.
Thomas Marschall, Owner and Founder of The Big Disruption and Nanocore CEO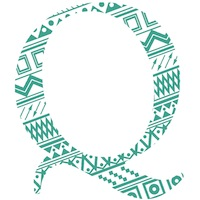 Marketing and Fashion Consulting
I can definitely recommend Athena to anyone who would like to either start their own business, or someone who has already has one. Her professionalism and her guidance have helped me through the journey of being a young entrepreneur. She is a wonderful consultant not only because of the clarity of her explanations but also because she has gained a lot of experiences through the years. For a busy mum like me, every hour that I have spent with Athena was worth it. It is really reassuring to know that she is there if I am in need.
Celine – Designer and Founder of Qiim Art
Advertising and Project Management: Dynamix